Posted by Living Traditionally Inc. on Nov 25th 2018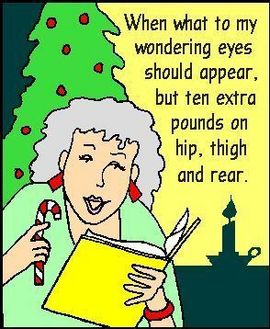 Tis' the season to be unhealthy. Sweet treats, rich meals, large portions, parties, alcohol, etc. are all contributors to the sad statistic that the average American will gain over a pound between now and New Year's Day. But you can be different. You can be the one to show the world that the Holiday's do not have to destroy your diet and health. Here are a few ways you can lead the pack to a better, healthier holiday season: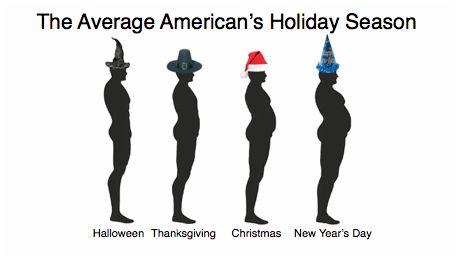 Don't Wait for the Feast to Eat:

Planning on having a big holiday dinner? Don't skip meals beforehand. This will lower your metabolism and cause you to gorge and eat too fast when you do. Instead, make sure to eat a healthy breakfast and light lunch. Include fruits, vegetables, grains and other high fiber foods for better digestion and to help you eat less.

Keep Moving:

Don't let bad weather keep you from getting exercise. Put on those winter clothes and head out! Cold weather does not give you a cold, viruses do (so wash your hands) and don't be afraid to go out and get some exercise. Also, don't allow the sports and TV specials consume your free time... get out and exercise too! Don't forget to make it a family affair too! When relatives come to visit, challenge them to be active and plan active activities to do together!

Give the Gift of Nutrition:

Instead of giving sweets, try giving organic dietary supplements as gifts. Organic supplements like those offered by Living Traditionally (

livingtraditionallystore.com

) can be both gift wrapped and directly shipped to your friends and family. You can offer overall nutrition products like Wheat Grass Powder, fitness products like Organic Spirulina and/or anti-aging products like Hydrolyzed Collagen Powder. If you can bake, try adding products like Organic Maca Powder to your recipes for both flavor and added nutritional content.