Posted by Living Traditionally Inc. on Aug 28th 2018
There are many anti-aging products on the market today but the truth is, most topical skin care products do not contain the level of antioxidants needed to produce clear benefits for your skin. The components in this Anti-Aging Program are both affordable and very effective. Each and every component contains a great deal of antioxidants that will help you reverse and slow down premature aging. Remember, the key is consistency.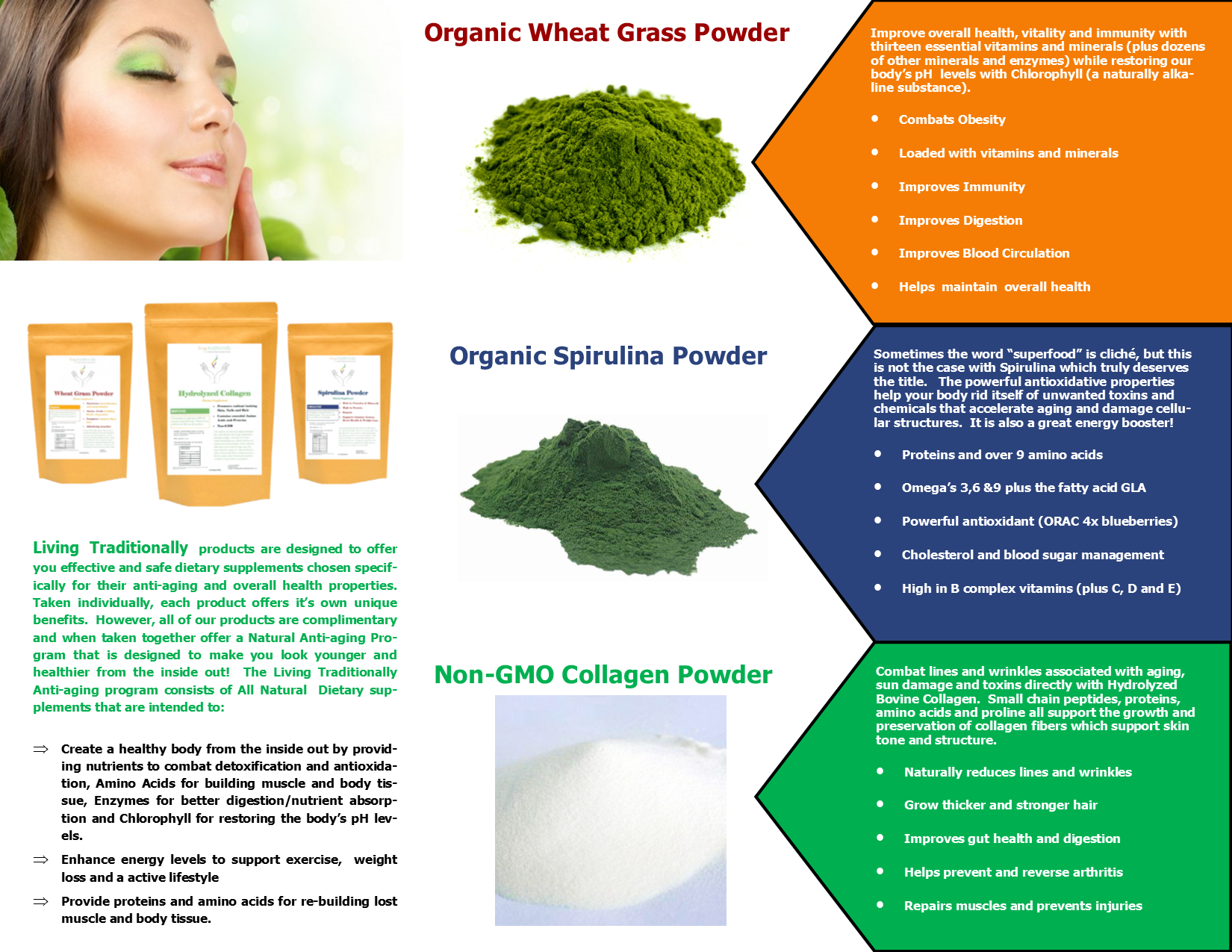 According to Dr Richard Cutler, Director of Anti-Ageing Research Department of the National Institute of Health, Washington, D.C., "the amount of antioxidants that you maintain in your body is directly proportional to how long you will live." As you know by now, our bodies cannot manufacture antioxidants, these vital molecules need to come from our diet. The body must then have adequate anti-oxidants to destroy, neutralize or deactivate free radicals. Remember, the best way to achieve optimum health and reverse aging is to stop doing all things that cause us to age prematurely and start doing all things known to promote health and rejuvenation. This would include, but is not limited to, avoiding all processed food and liquids, eating organic fresh food, avoiding toxic ingredients in beauty and cleaning products, exercising and relaxing daily.